Private Lessons with Marscia
Violin (ages 5+), Viola (ages 5+)
Marscia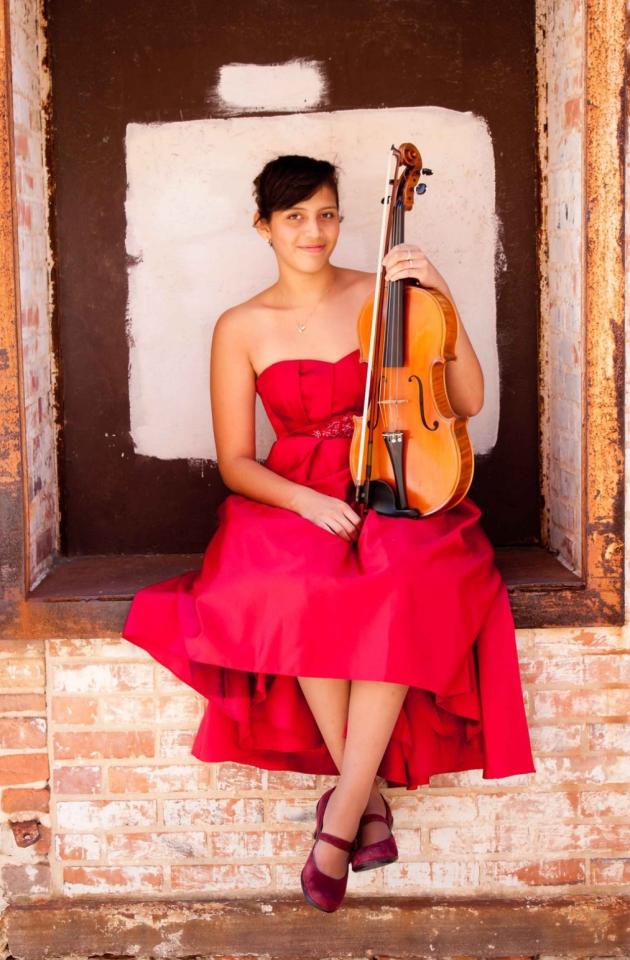 NOTE: Marscia Offers In-Person Lessons Only
Born in Mexico City and emigrating to the United States in '97, Marscia has always known from the young age of 6 that she wanted to have a voice in the arts. Marscia studied Music Education and Performance, Theater performance and Studio art at UNC Wilmington and Charlotte. As a strong advocate for the performing and fine arts, Marscia was involved in the theater and visual arts community of Wilmington, NC before moving to the Charlotte area.
Player of both the Violin and Viola since the age of 10, Her performance career began upon winning the 2011 Richard R. Deas Concerto Competition in Wilmington NC. Her career as a teacher began in 2013 and continued at UNCW's community Music Academy from 2016 to 2018. Marscia was a member of the Wilmington Symphony Orchestra from 2012-2018 and the Tallis Chamber Orchestra as an ensemble member and featured soloist in Wilmington from 2011-2018. Marscia has also been performing with the local Charlotte Civic Orchestra since January of 2019. As an active member of local performing groups she offers etiquette and knowledge to students looking to begin on the path of orchestral careers.
Marscia shares her experience and knowledge of the arts with students as young as 3 years of age and believes it is never too late to start learning! She seeks to instill a passion in learning the Violin, Viola and surrounding art forms in all of her students and hopes to foster a love of music for life. Marscia is a registered 200 hour yoga instructor and an emphasis is made in her classes to teach musical technique through a holistic approach. Throughout her career as a teacher Marscia has made it a point to teach her students about composers and musical traditions from underrepresented communities as well.
No timeslots available at the moment.