Private Lessons
Piano (ages 5+), Voice (ages 8+), Voice/Piano Combo (ages 8+)
Christina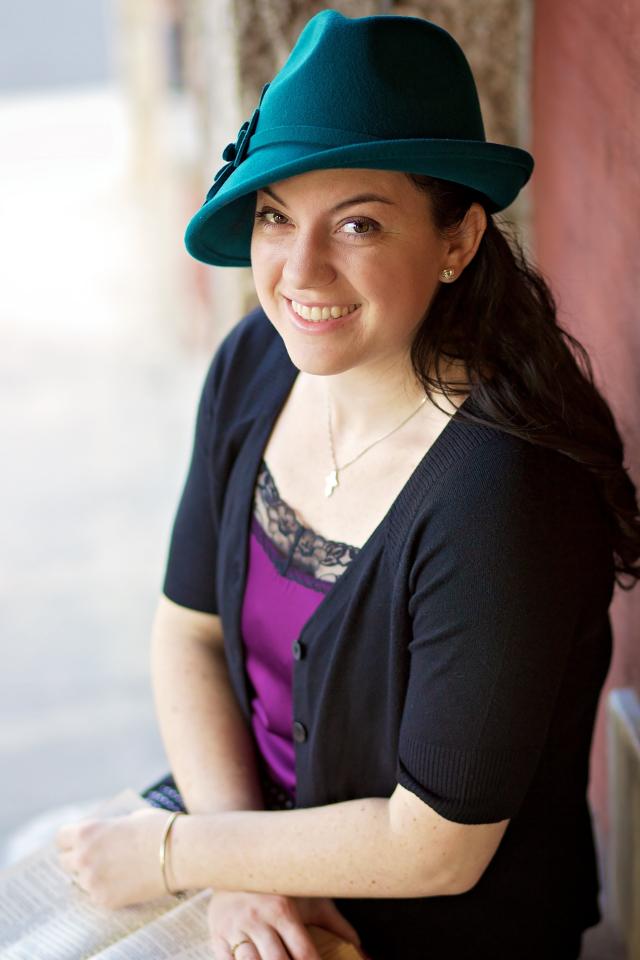 NOTE: Christina Offers In-Person and Virtual Lessons
In 2009, Christina Jensen completed two degrees at Westmont College, earning a Bachelor's in Music and a Bachelor's in Arts Criticism. In 2010, she was one of four dramaturgy students accepted into a graduate program at Harvard University. As part of that course of study, she spent three months in Moscow, Russia, studying Russian theater and culture. She earned her Master's in Dramaturgy from the American Repertory Theater/Moscow Art Theater Institute for Advanced Theater Training at Harvard University.
While attending Westmon College Christina won the college's Concerto Competition for three consecutive years. She also was awarded the opportunity to study voice in Graz, Austria as part of the prestigious AIMS program. While abroad, she worked with world-renowned voice teachers and performers.
Since 2012, Christina has directed opera, musical theater, and plays all over Southern California. She also taught and directed drama for grades K-8 grade while overseeing more than four productions. All the while, she continued studying voice, participating in multiple recitals and regional theater productions. In 2019, Christina and her family moved to Charlotte, North Carolina. She volunteers at her church – St. Michael the Archangel Anglican Church – as a soloist, a member of the choir, the music librarian, and pageant director. She loves teaching and instilling a love for music in students of all ages.

Month to month
Monday at Charlotte
Violin (ages 5+), Viola (ages 5+)
Marscia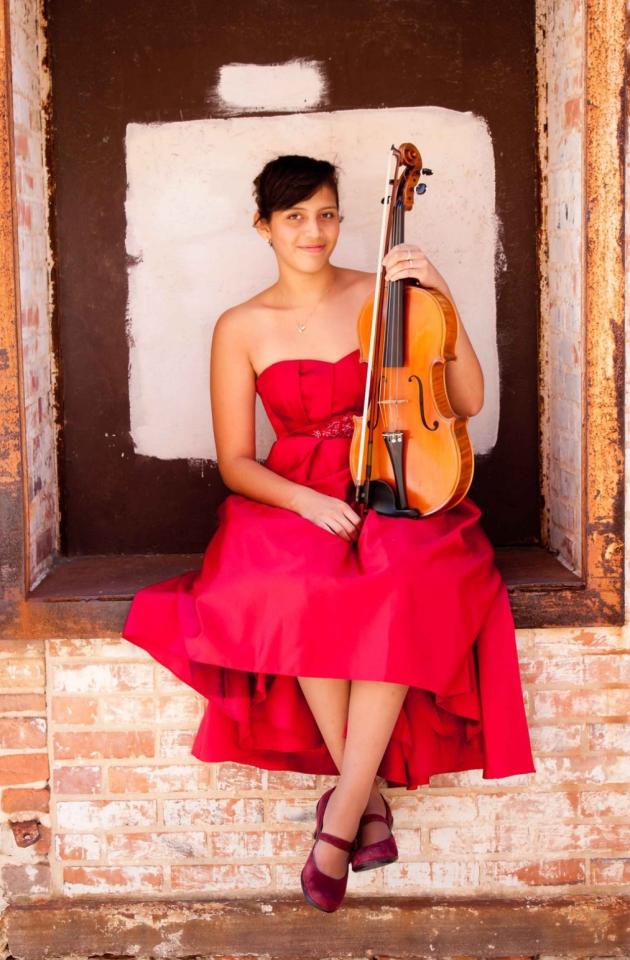 NOTE: Marscia Offers In-Person Lessons Only
Born in Mexico City and emigrating to the United States in '97, Marscia has always known from the young age of 6 that she wanted to have a voice in the arts. Marscia studied Music Education and Performance, Theater performance and Studio art at UNC Wilmington and Charlotte. As a strong advocate for the performing and fine arts, Marscia was involved in the theater and visual arts community of Wilmington, NC before moving to the Charlotte area.
Player of both the Violin and Viola since the age of 10, Her performance career began upon winning the 2011 Richard R. Deas Concerto Competition in Wilmington NC. Her career as a teacher began in 2013 and continued at UNCW's community Music Academy from 2016 to 2018. Marscia was a member of the Wilmington Symphony Orchestra from 2012-2018 and the Tallis Chamber Orchestra as an ensemble member and featured soloist in Wilmington from 2011-2018. Marscia has also been performing with the local Charlotte Civic Orchestra since January of 2019. As an active member of local performing groups she offers etiquette and knowledge to students looking to begin on the path of orchestral careers.
Marscia shares her experience and knowledge of the arts with students as young as 3 years of age and believes it is never too late to start learning! She seeks to instill a passion in learning the Violin, Viola and surrounding art forms in all of her students and hopes to foster a love of music for life. Marscia is a registered 200 hour yoga instructor and an emphasis is made in her classes to teach musical technique through a holistic approach. Throughout her career as a teacher Marscia has made it a point to teach her students about composers and musical traditions from underrepresented communities as well.
No timeslots available at the moment.
Piano (ages 4+), Voice (ages 8+), Voice/Piano Combo (ages 4+)
Celeste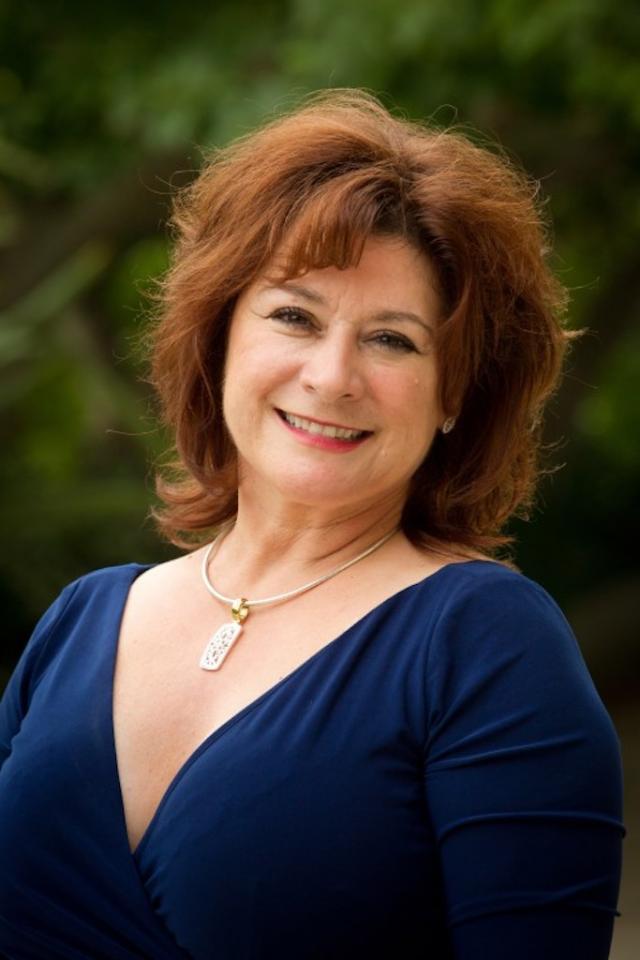 NOTE: Celeste Offers In-Person and Virtual Lessons
Celeste Tavera has had the great pleasure of performing and teaching Classical, Broadway, Pop, and Jazz Music for many years. Celeste's own vocal career has spanned the realm of musical expression from the National Winner of the Metropolitan Opera Auditions NYC, to nationally touring with the New York City Opera and San Francisco Opera companies, to recording movie music, such as "The Land Before Time II". She was also a featured Artist with many Orchestras as well as sang with a Jazz Band in L.A. She sang with famous tenor José Carreras while studying in Bologna, Italy as part of the Coltura Italia Language Studies Program. Her recordings of original music include the Academy Awards, "Their Thought and Back Again", "Ivory Joe", and others. She also recorded three music compilations for the Yamaha PianoSoft Library. Celeste's passion for music extends far beyond her own instrument: Celeste embodies a true teacher. She nurtures and cares for her students, at the same time pushing them. She encourages her students to strive for perfection through practice and constant exposure. Her top priority is her students!" At Westmont College in Santa Barbara, CA, she taught Voice and Musical Theater for many years. She taught and directed many Musical Theater productions such as, Into the Woods, The Sound of Music, Cole Porter Review, Audition Days, Fairytales & Spells, Candid. With extensive experience in the Musical Theater realm, She enjoyed teaching Music Camps with students ages 7-12, directing and producing shows such as Annie, The Sound of Music, Beauty and the Beast, The Little Mermaid, Oliver, Peter Pan Jr. among others. As a voice teacher, she finds great rewards in offering students a lasting vocal technique that can help them through many vocal experiences.
Month to month
Wednesday at Charlotte
Month to month
Thursday at Charlotte
Piano (ages 5+)
Inna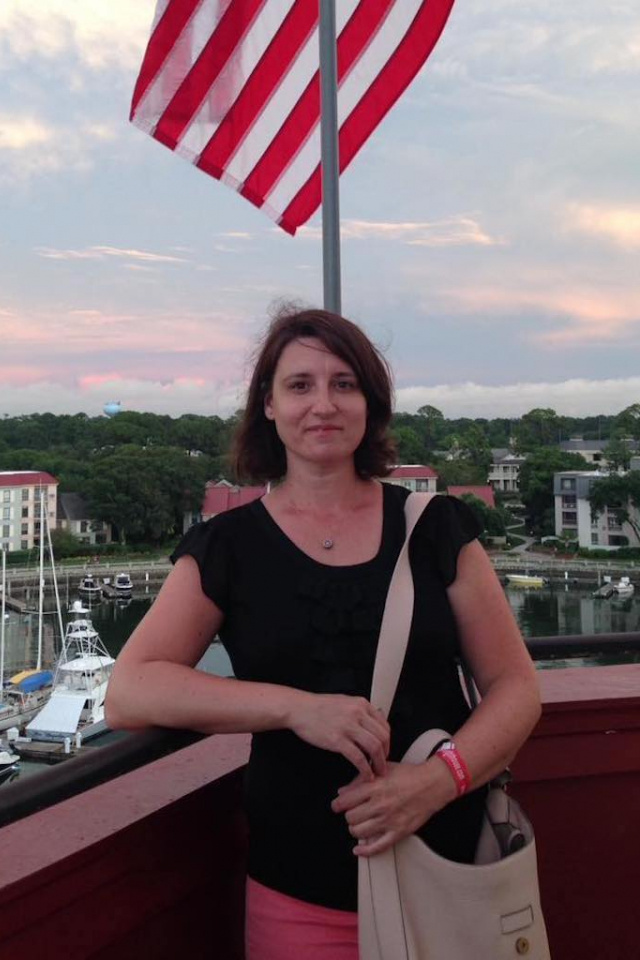 NOTE: Inna Offers In-Person Lessons Only
Inna Kolesnikov was born and raised in Ukraine. Growing up in a musical family, Ms. Kolesnikov's childhood was surrounded by the beauty of classical music. While her father sang in a local church choir, her mother played piano and accordion. At a very young age, Ms. Kolesnikov attended music school to study piano, music theory, and literature. She received her Bachelor's degree in piano performance and music pedagogy from Volyn State Institute of Arts and Music in Ukraine. After moving to the United States she received her Master's degree in piano performance from Kansas State University. For the past 20 years, she actively collaborated with instrumentalists and vocalists in chamber music settings while teaching children and adults of various levels of training. Music has always been her passion and sharing it with others gives her great joy and satisfaction.
Month to month
Tuesday at Charlotte
Piano (ages 4+), Guitar (ages 4+)
John Paul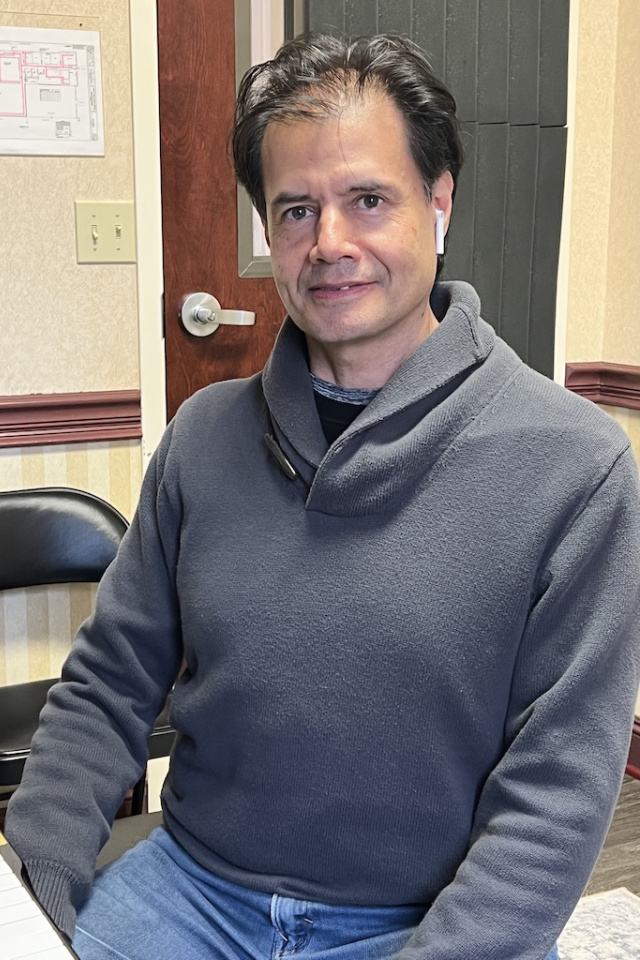 NOTE: John Paul Offers In-Person and Virtual Lessons
John Paul is a multi-instrumentalist and voice instructor with over thirty years of professional and teaching experience. His musical skills include voice, piano, electric/acoustic guitar, bass, ukulele, drums, clarinet, saxophone, violin, trumpet, and recorder (this one in school settings). He started performing when he was in 4th grade. His extensive musical career includes performances in the USA, South America, and Europe. He served as the director of after-school music (and arts) programs at various schools in California. John Paul wrote and produced five Christmas programs and other musicals during his long professional career, and had recorded on studio vocals and instruments for other artists. He is a confident and concise communicator, able to teach with clarity and humor. His methodology focused on teaching his students not what to think but how to think so students can solve all types of challenges.
Month to month
Monday at Charlotte
Month to month
Tuesday at Charlotte
Month to month
Thursday at Charlotte
Month to month
Saturday at Charlotte
Piano (ages 4+)
Autumn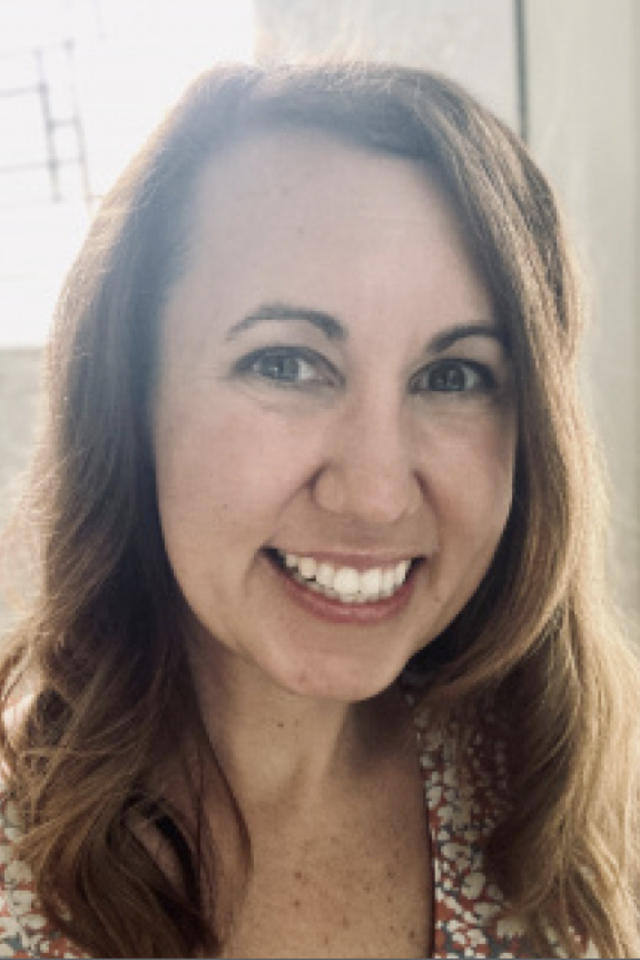 NOTE: Autumn Offers In-Person and Virtual Lessons
Autumn Shuping, native of North Carolina, grew up studying piano and voice. Her love of piano developed early while watching her uncle play, and so she began learning at just five years old. She began private lessons at 10 years old, and studied music theory and piano performance for nine years.
She also sang in the Ashbrook High School Chorus, traveling to New York City, singing in concert with the Special Feature choir and with the National HS Chorus in Carnegie Hall in 1998. She also competed in Teen Talent competitions. After high school, she attended Lee University, a college that is well-known for their impeccable music program. She majored in Business and Theology, took private music lessons, and traveled nation-wide to sing with the incredibly talented Ladies of Lee choir.
She worked as a Children's Minister for nine years at Matthews United Methodist, and served as an accompanist for the children's choir for three years. Her love for music continues to grow, as she develops her gift for teaching.
No timeslots available at the moment.
Piano (ages 4+), Voice (ages 8+), Voice/Piano Combo (ages 8+)
Ashley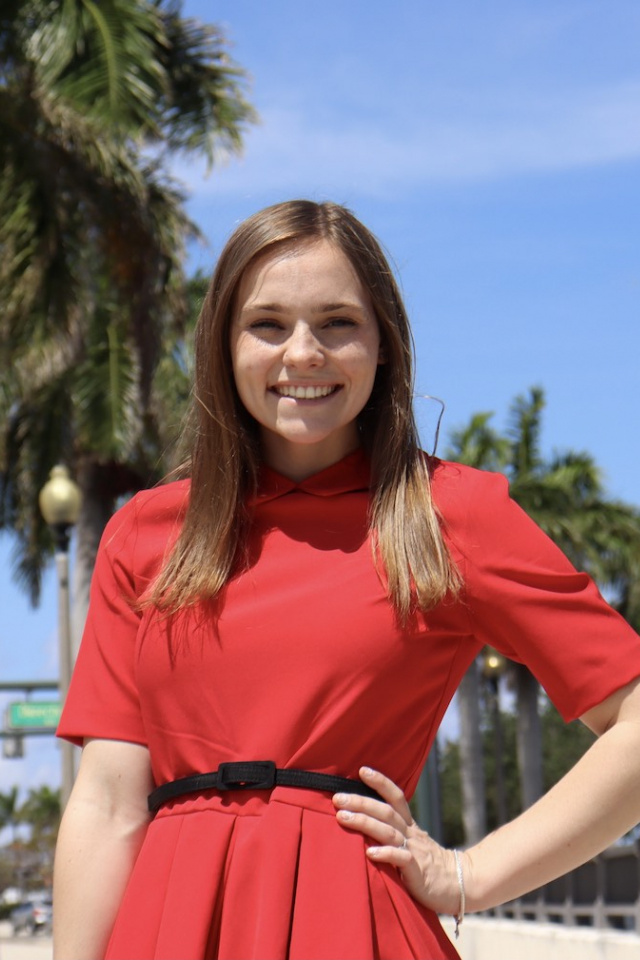 NOTE: Ashley Offers In-Person Lessons Only
Ashley received her Bachelor of Arts degree with a concentration in Popular Music Industry Voice at Palm Beach Atlantic University. She has been teaching and performing for eight years focusing primarily on voice, piano, and guitar. Ashley began teaching in her hometown in northern New Jersey when she was 15 at a local music store. She also began taking local restaurant gigs around the same time and knew that she had found what she wanted to do. Moving to West Palm Beach for school, she spent four years learning theory, performing, teaching private lessons, and writing original music. She enjoys teaching students to not only be excellent musicians, but also young artists. In the Spring of 2020, Ashley won first place in the NATS Southeastern Regional Auditions under the category of upper-level theater voice. She was inducted as a member of The Society of Pi Kappa Lambda in the Spring of 2021. Ashley is excited to continue her teaching career in Charlotte!
No timeslots available at the moment.